What is Corma beads?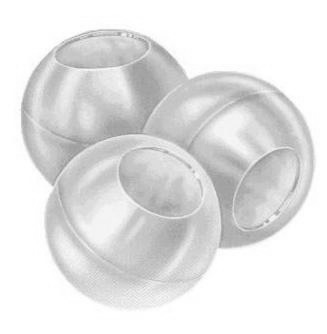 Corma Beads is small,hollowed spherical filling material
developed to make more comfortable pillow,made out of polyethylene.
Corma Beads® is being evolved from pipe chips,
which inherit the good air circulation of buckwheat husks of the old days.
Corma Beads® (spherical beads) are a filling that provide superb air circulation
In Japan,the pillow filled with Corma Beads® are widely used in hospitals and hotels.
This filling provide the user with a special feeling never experienced before.
The unique feeling caused by the natural resilience and the flexibility transports
the user supremely gentle and deeper sleep.


◆The pillow filled with Corma Beads® support your good sleep in FOUR ways◆
SOFT FEEL WITH SUPERB AIR CIRCULATION AND HEAT DISSIPATION

Spherical hollow structure provides excellent and air circulation and heat dissipation.
Fresh air flows in and out of the pillow at all times
KEEPS ITS SET HEIGHT AND DOES NOT LOSE ITS SHAPE

Because the beads are spherical the filling material has superb fluidity.
When turning over in bed,the filling naturally flows
to accommodate the movement without disturbing their sleep
And because the beads are highly resilient and extremely durable.
HYGIENIC OVER A LONG PERIOD
Because the filling sheds no dust of cotton or the like,it also ideal for people with allergies.
HEIGHT ADJUSTABLE

For example,Kapok,feathering,cotton,sponge or other like is hard to change its height.
However the pillow height is adjustable by increasing and decreasing the beads.